Our Tiki Bar's History
Over Fifty Years & Three Generations
It's 1952: Rose and Stanley Sacharski, after working 15 years full time at their Funeral Home, decided they needed to make a change. They left the funeral home business and opened a tavern. They called it "The Lucky Start" and it was located on the 5300 block of Fullerton on the West Side of Chicago.
The tavern was just a simple neighborhood tap, but soon turned into something special. The place was severely aged and they ended up using Tiki-themed matting and Bamboo poles to rejuvenate the space. The bar eventually developed a tagline – "Our Bamboo Rendezvous". The motif was a huge hit at the time and they just rolled with it.
"Tiki Bar" was a hit, they just needed to find a more suitable location – leading them to Hala Kahiki's current Location in River Grove in 1964. The legacy has continued through three generations and will continue for generations to come.
Hala Kahiki – Front Entrance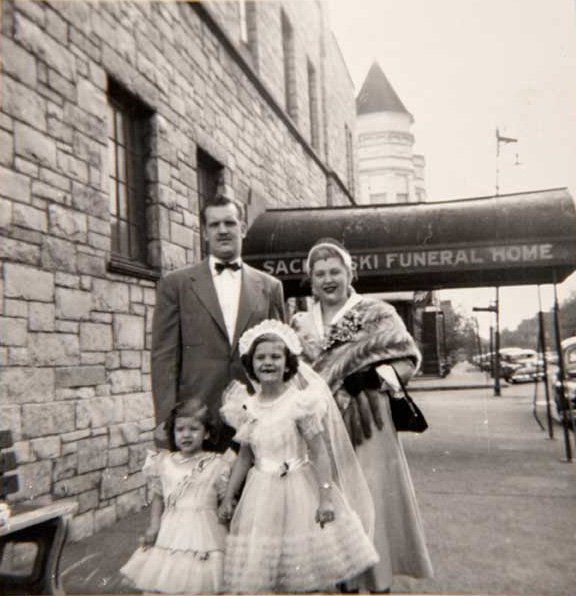 Original Owners – Rose & Stan Sacharski