Upcoming Tiki Bar Events
Looking for past events? Check out our Facebook Page.
Carnivore Oak Park Food Truck
Every Saturday @ 5pm
Carnivore Oak Park is parked out front with their Food Truck every saturday evening. Food from Carnivore is the only food we will allow inside the venue.
Hula Show & Dinner
Saturday – 9/30/17
5:00pm – 8:00PM
Tickets for our hula show & Dinner will grant you access to a great saturday evening event. a ticket will ensure you a seat and there will be a buffet-style menu featuring luau inspired entreeS and sides included.
Show dates are Sporadic. The best way to hear about the next show [and actually have a chance of purchasing tickets] be sure to sign up for our newsletter.
Plant Nite
Wednesday, OCTOBER 4, 2017
7:00pm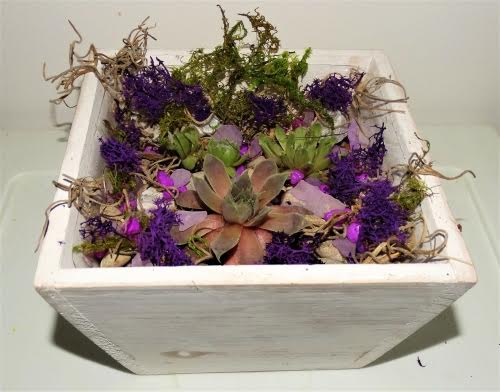 We are doing another plant nite! The picture above is the terrarium you'll be making.
Awesome social, often rowdy and sometimes cocktail-fueled terrarium-making event in your neighborhood! You must have tickets and be over 21 to attend.
Lowbrow Aloha
Sunday, 11/05/2017
Noon to 6:00pm

Aloha everyone !! i know its too early in the season to start thinking about the holidays, but our next lowbrow Aloha show will sneak right up on you before you know it – so mark your calendars and get ready for our 3rd and final show of the year (our 6th show overall) – sure to be another hit. We are chock full of talent again featuring some familiar faces and some new ones. Lowbrow Aloha showcases artisic talents in the tiki art and lowbrow genre from around the midwest. This next show should have a few suprises in store. With the holiday season not far behind our show, we call upon our vendors to offer gift type items at gift prices along with their regular items. You'll find hand crafted items from $10 – on up and anywhere in between. Give the gift of art this holiday season. In the spirit of giving back, this is the show where we hold a raffle to benefit a charity or pet shelter and this years recipient , is Catvando. All the vendors donate a little something for the raffle in order to raise money for that charity. It promises to be another great time – some come thirsty, come hungry and come ready to shop !! stay tuned….
event is FREE and kid friendly but please, no baby strollers!
More Events to come…
Stay in the loop – sign up for our Tiki Newsletter.