Upcoming Tiki Bar Events
Looking for past events? Check out our Facebook Page.
Carnivore Oak Park
Oak Park Ministry of Sandwiches, etc
Every Saturday @ 5pm
Carnivore Oak ParK is at Hala Kahiki every saturday evening at 5pm. They often stay as late at midnight.
Sometimes they come with the food truck parked out front, sometimes a grill in the patio, and sometimes they even bring the show indoors and set up a sushi Station in the bar.
Monthly Hula Dinner & Show
Last Saturday of Every month
Tickets for our hula show & Dinner will grant you access to a great saturday evening event. a ticket will ensure you a seat and there will be a buffet-style menu featuring luau inspired entreeS and sides included.
There is no DECEMBER 2018 Show!
Monthly Ukulele Jam Session
Last TUESDAY of Every month
A ukulele jam session is held on the last Tuesday of Every month. Special shoutout to the Wonderwall's Ukulele Meetup Group for coordinating each session's theme. ANyone is welcome (21+). bring your ukulele or simply listen to them jam!
THere WILL BE NO JAM SESSION ON THE LAST TUESDAY OF December 2018.
New Years Eve Luau
Monday, December 31, 2018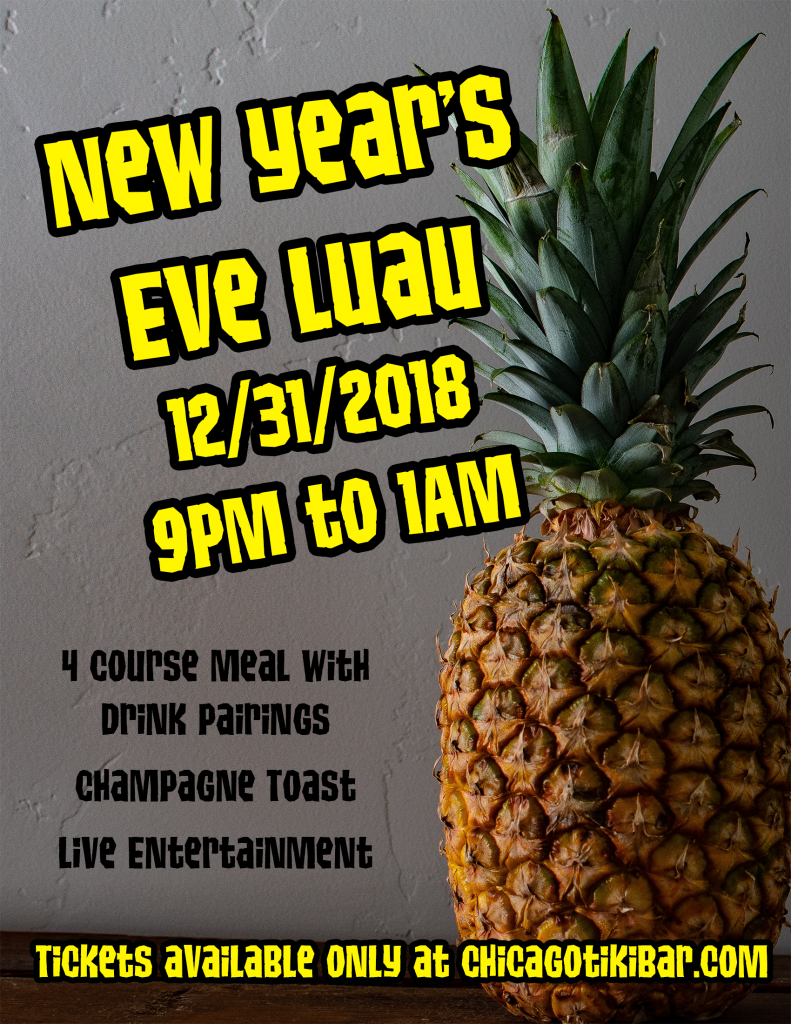 We will actually be open on New Year's Eve for the first time in over 20 years.
For the first time in over two decades The Hala Kahiki will be open for New Year's Eve Celebrations. The event will be from 9pm to 1am and will be an evening for adults trying to escape the everyday, common NYE debauchery. Tickets will include a Live Hula Show, a Live Elvis performance, 4 course meal w/ paired drinks, a champagne toast at midnight, Limited Edition Stone Tiki Mug by TikiFarm, and Lei upon arrival.
Guests will also be able to order a la carte from a shortened cocktail list in between courses if they wish.
Snag Tickets while they're still available!
More Events to come…
Stay in the loop – sign up for our Tiki Newsletter.